UAE 5 Year Visa - 2020
Updates Till Today
---
6 month stay and multiple entries for 5 year Announced
---
The United Arab Emirates is all about making entry procedures easy for its visitors. The new addition to this list is the five-year multiple entry visa that was announced in 2020's first cabinet meeting. The visa will be introduced within April 2020 and is a promising development for not only travelers, investors and entrepreneurs but also for family members of expatriates residing in UAE.
This visa was launched as an initiative to promote the UAE as a hub of tourism while setting the stage for the developments of the coming 50 years. This will not just increase the flow of tourists into the countries and boost the business of many local companies, but it will also attract more visitors who want to visit families and friends in the UAE. This facility is available for travelers of all nationalities
Currently Available Single entry tourist visas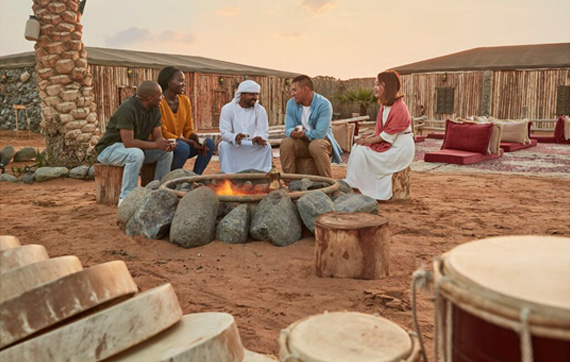 ---
A single-entry UAE tourist visa is a visa that permits the holder to enter and exit the country once within the allowed stay duration. A single-entry visa to UAE is of 2 types; a 30-day single entry visa and a 90-day single entry visa. The validity period of both these visas are 60 days counting from the date of issue with the major and only difference between the two being the permitted stay duration for the holder.
04 DAYS UAE TRANSIT VISA

215 AED
*Transit
14 DAYS UAE VISIT VISA

309 AED
30 DAYS UAE VISIT VISA

329 AED
90 DAYS UAE VISIT VISA

749 AED
Before UAE decided to put up the 5-year tourist visa scheme, single entry visas were the most issued visa type for tourists. Tourists from certain countries were eligible for an on-arrival visa which was stamped on the traveler's passport at arrival on any of UAE's entry ports (airports, seaports and land borders). Travelers from countries who aren't eligible for an on-arrival visa opt for a prepaid single-entry tourist visa. Individuals travelling to UAE from countries not eligible for on-arrival visa can get their prepaid single-entry tourist visa by applying online through the official portal or contacting a tourism company.

Documents required to process this type of visa is a valid passport with minimum validity of 6 months (from date of travel), a clear photograph and residence permit of sponsor. The applicant should be outside of UAE at the time of application for this visa. This visa can be extended if needed.
Currently Available Multiple entry tourist visas
---
30 DAYS VISA

1050 AED
Abu Dhabi & Dubai Visa Not Sharjah
90 DAYS VISA

2250 AED
Abu Dhabi & Dubai Visa Not Sharjah
Previously, UAE had two types of multiple entry visa- the multi entry long term visa and the short term multi entry visa. Both visas have a validity period of 60 days from the date of issue. The multi entry long term visa to UAE allows travelers to stay in the country for a maximum of 90 days. The traveler can exit and enter UAE numerous times within the 90-day duration. The 90 days begins from the first entry date. The multi entry short term visa permits a stay of 30 days within which duration the holder can travel in and out of UAE whenever the need arises. Both multiple entry visas can be extended 2 more times with an extra permitted stay duration of 30 days for each extension. Usually, multiple entry visas require 3 or 4 working days to process and issue the visa. The multiple entry visa is ideal for entrepreneurs, businesspeople or individuals who need to travel in and out of UAE on a regular basis.
6 months visit visa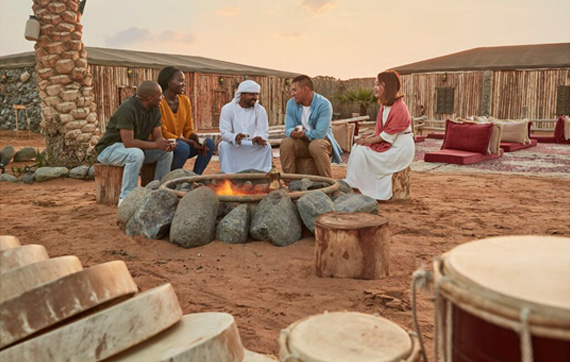 ---
Before the 5 years visa announced the Individuals applying for UAE visas stood the chance of getting a six-month multiple-entry visit visa which can be renewed one more time for a duration of six months. The FAIC (Federal Authority for Identity and Citizenship) explains that this visa type will be helpful for entrepreneurs, investors and outstanding professionals whose long-term goals are to apply for a UAE residency visa.
This 6-month visa gives them a chance to understand UAE's investment opportunities, the local market and research opportunities while beginning the documentation process for their residency visas. Provided as a public service, individuals outside of UAE don't have to sign in to apply for the 6-month multiple entry visa and can do so by applying through the Ministry of Interiors official e-portal by submitting an e-form.
The submitted applications will be evaluated by a commission of officials from appropriate government authorities. These officials are authorized to judge if the applicants fulfill the conditions and standards set. Every individual who meets these standards will be provided with a 6-month multi-entry visa. Over 6,000 applications were submitted by investors and entrepreneurs within the first two weeks of the announcement of the 6-month visa.
The best part of this visa for eligible individuals is the chance of them to gauge their opportunities in their relevant fields and take the most suitable decisions that will benefit them and their family over the long run.
Big Plans for 2020
The year 2020 is brimming with many high-profile developments that will transform UAE's travel, investment and infrastructure sectors. These are some of the highly anticipated events in UAE's calendar:
---
Expo 2020
The Tower at Dubai Creek Harbour
'The Tower at Dubai Creek Harbour' will be the world's tallest tower when completed by 2020. The tower will strengthen the UAE's reputation for innovation and excellence in architecture, engineering and construction and will eclipse BurjKhalifa as the tallest building in the world. It will redefine the nation's already spectacular skyline and set a new global referral point. It will serve as a magnet for tourists and visitors from around the world.
The Tower at Dubai Creek Harbour supports the goals of Dubai Plan 2021 to establish the city as a global business and leisure hub and will add real economic value by driving the growth of the core sectors of tourism, hospitality, aviation and retail among others. It is designed by Spanish/Swiss architect Santiago Calatrava Valls.