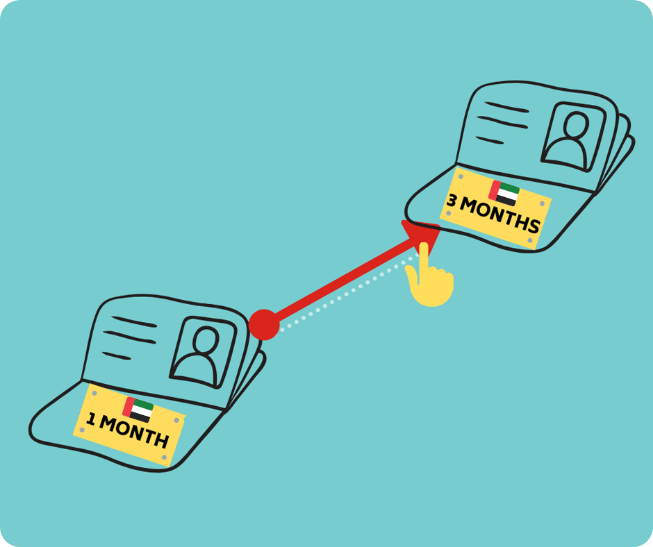 Can the 30 day on-arrival visa be extended?
Yes, the 30 day on-arrival visa can be extended once via the immigration services for a cost of approximately 1000 AED
What are the extension procedures for 30-day on arrival visa holders?
30-day on arrival visa holders have three options to choose from if they want to extend their visa:
Option 01Extend with amer services
Option 02Extend with an Oman border run
Option 03Extend with inside country visa without exit
Option 04Airport to Airport visa change
How can 90 day on-arrival visa holders extend their stay in Dubai?
Holders of the 90-day on arrival visa have three options to extend their stay:
Option 01Oman visa run and re-enter with prepaid visa
Option 02Airport to Airport visa change
Option 03Inside country visa without exit
How can I extend my visa with an Oman border run?
If you extend with an Oman border run, you can choose either of below methods to stay longer:
Get a new on arrival visa (only for 30-day on arrival visa holders)
First, apply for an Oman visa by visiting the official website. Drive to the border or book a bus after your Oman visa is approved. Pass the Oman border and re-enter Dubai with a new 30-day visa for free.
Get a prepaid visa (ideal for all on-arrival visa holders)
Get in touch with a tourism firm that can issue an Express visa. Apply for an Oman visa through their official website. After your Oman visa is approved, drive to the border or travel by bus with a visa run package. Upon receiving confirmation from the travel firm that your visa has been issued, re-enter with your new Dubai prepaid visa. You can choose from the 4 prepaid visa types.
What is the procedure for an inside country visa?
Although slightly costlier than the other two options, the inside country visa doesn't require you to exit the country or visit any immigration office. This visa can be issued while you are lounging in a sunbed at the beach or participating in an activity you booked. The procedure is very easy:
• Contact a reputed travel operator that has been authorized to issue inside country visas.
• Submit the required documents and settle the payment for the visa.
• Your new visa application, status change and UID will be processed.
• The new e-visa and e-status change copy will be sent to you via your preferred medium (email / WhatsApp)
• Check and confirm the visa expiry date which is the last day of your legally approved stay in Dubai.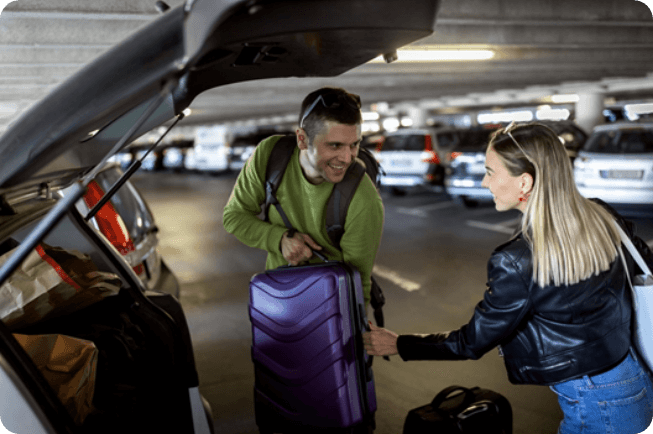 How does a Airport to Airport visa change package work?
This procedure is also recognized as A2A. The first step is to approach a tourism firm that offers an A2A package. Arrive at the Dubai or Sharjah airport at approximately 8.00 AM. You can choose the most convenient airport for you while purchasing the A2A package. Proceed to the immigration counter and get the exit stamp on your passport. A photo of this stamp needs to be sent to the representative from your tourism firm. Fly to either Bahrain or Oman and wait until your visa has been processed. Return to Dubai or Sharjah airport and your new visa will be active.
Will I get a new Dubai on-arrival visa every time I exit and enter the country?
Unfortunately, not all on-arrival visa types have this perk. 30-day on arrival visa holders can exit and enter with a new free visa. Holders of other on-arrival visa types are not eligible for this service. They can get a new free on arrival visa only if they have been out of the country for 6 months or more. Issuing an on-arrival visa is the sole decision of the immigration authorities.