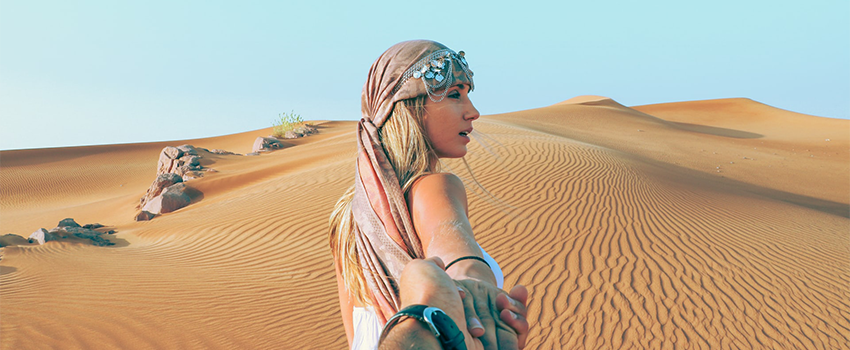 60 days visa for 30 days on arrival nationals
If you belong to any of the countries listed below you don't have to stress about applying for a pre-arranged 60 days visa to visit UAE because you are eligible for a free 30 days on arrival visa that will be stamped on your passport while entering through any of the UAE airports. But if you wish to stay more than 30 days you can choose the 60 days visa.
Andorra
Australia
Brunei
Canada
China
Hong Kong
Japan
Kazakhstan
Macau
Malaysia
Mauritius
Monaco
New Zealand
Republic of Ireland
San Marino
Singapore
Ukraine
The United Kingdom and Northern Ireland
United States of America
Vatican City
60 days visa for 90 days on arrival nationals
If you are a citizen of one of the countries listed below, you do not need to bother about obtaining a visa to enter Dubai. You will receive a free on arrival visa valid for 90 days at any airport in the United Arab Emirates. The 60-day visa will be irrelevant to you.
Argentina
Austria
Bahamas Islands
Barbados
Belgium
Brazil
Bulgaria
Chile
Colombia
Costa Rica
Croatia
Cyprus
Czech Republic
Denmark
El Salvador
Estonia
Finland
France
Germany
Greece
Honduras
Hungary
Iceland
Italy
Kiribati
Latvia
Liechtenstein
Lithuania
Luxembourg
Maldives
Malta
Montenegro
Nauru
Netherlands
Norway
Paraguay
Peru
Poland
Portugal
Romania
Russian Federation
Saint Vincent and the Grenadines
San Marino
Serbia
Seychelles
Slovakia
Slovenia
Solomon Islands
South Korea
Spain
Sweden
Switzerland
Uruguay
60 Days Visa for Prepaid nationals
If you do not belong to any of the 81 countries on the list above, you will need to make arrangements for a pre-arranged tourist visa. Starting from October 3, 2022 you can choose between a 30 or 60 days visa.
South Africa
Egypt
Albania
Sri Lanka
Afghanistan
Albania
Algeria
Argentina
Armenia
Azerbaijan
Bangladesh
Benin
Burundi
Bulgaria
Cambodia
Cameroon
Congo
Fiji
Georgia
Ghana
Haiti
India
Indonesia
Iran
Iraq
Israel
Jamaica
Jordan
Kazakhstan
Kenya
Kiribati
Kyrgyzstan
Laos
Lebanon
Liberia
Malawi
Mali
Moldova
Mongolia
Morocco
Mozambique
Myanmar
Namibia
Nauru
Nepal
Nicaragua
Niger
Nigeria
Pakistan
Papua New Guinea
Peru
Philippines
Rwanda
Senegal
Sierra Leone
Slovakia
Slovenia
Solomon Islands
Somalia
Spain
Sri Lanka
Sudan
Syria
Taiwan
Tajikistan
Tanzania
Thailand
Togo
Tonga
Trinidad and Tobago
Tunisia
Turkey
Turkmenistan
Tuvalu
Uganda
Uzbekistan
Venezuela
Vietnam
Yemen
Zambia
Zimbabwe