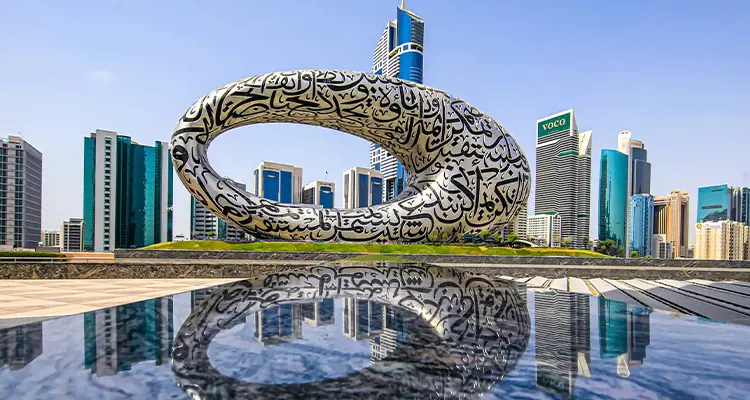 Highlights
The Dubai Museum of the Future is a renowned museum where visitors can take part in workshops, games, demonstrations and interactive activities.
The museum has seven floors containing cutting-edge exhibits demonstrations of futuristic architecture, immersive experiences, and displays of technology that has not yet seen widespread commercial release.
The Museum of Future Dubai is kind of like a cross between a museum and a theater where you can learn about what might occur in the future.
Handy Tips
Some exhibits may have limited showtimes or specific themes, so it's advisable to check the schedule and timings of exhibitions in advance.
Get to the museum before the exhibition's scheduled time to give you more room to explore the immersive installations without a rush.
Purchase the Future Museum Dubai tickets in advance.