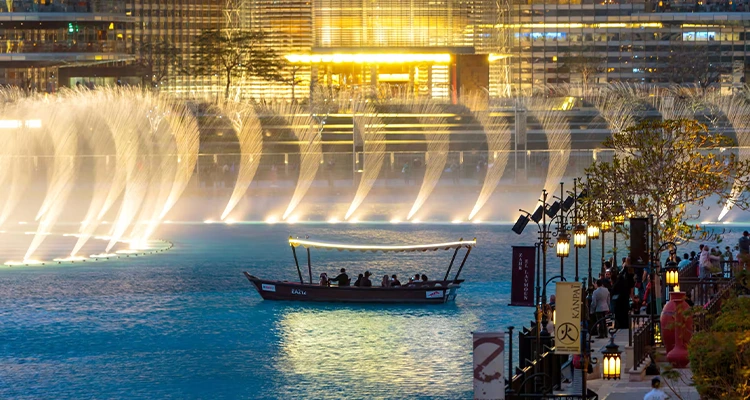 Highlights
One of the best nightlife places in Dubai is at the base of the renowned Burj Khalifa, where you can watch a spectacular water fountain show choreographed to music and lights.
Take your family and friends to the Fountain Walk Bridge at the base of the Burj Khalifa to see the spectacular water fountain show timed to music and lights.
Enhance your experience of the Dubai nightlife with these vibrant lights.
Handy Tips
Strive to arrive early to acquire an ideal viewing spot, as the area tends to become crowded.
If you want a more elevated experience, consider watching the show at a nearby restaurant with a view.