Top 9 Desert Destinations For Vacation
Is summer over already, and you can't have enough of the warm weather? Then a desert vacation is the best decision you can ever make. Take a trip to any desert city included below to enjoy the sunny summers and mild winters.
With these cities in the subtropical desert and desert climates, September, October, November, December, January, February, and March bring that mild warm temperature. The right amount of heat for your optimum desert travelling experience.
Below are the top 9 choices for desert vacations and travel that will give the best and memorable trip experience.
Al Khatim Desert, Abu Dhabi's most reputable desert, is located on the way to
 Al Ain from Abu Dhabi. The Al Khatim desert is one of the best choices for
off-road riding experiences in the United Arab Emirates.
The 4x4 tour around the dunes conducted by the travel guides from Abu Dhabi is something you don't want to miss. For adventure and power-packed enjoyment, the Abu Dhabi desert safari has all you need. From beautiful landscapes to authentic Arabic dishes, the Abu Dhabi desert has it all.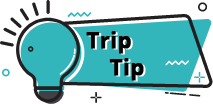 Kindly protect your children from activities such as dune bashing and also dangerous reptiles and plants. Stay hydrated before you go for dune bashing to beat against the heat.