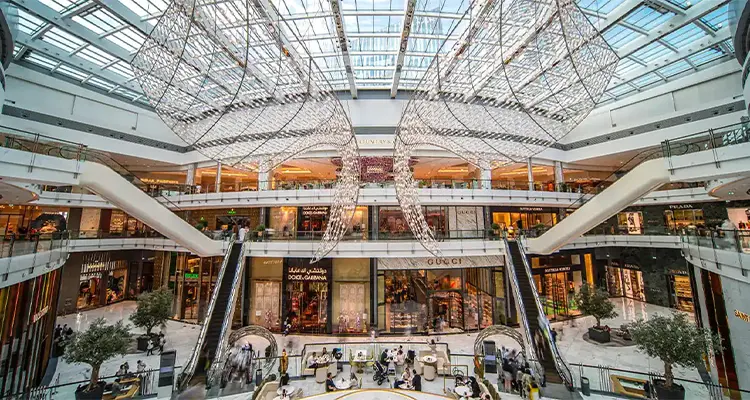 Highlights
The Dubai Mall is the biggest shopping center in the world and most famous family outing places in Dubai. It's a great place to go shopping with your family because you can buy almost anything under one roof at the best prices.
The mall has a wide variety of stores, from high-end to cheap. There are also a lot of places to eat so that you can find something for everyone in your family. You should be ready to walk because of how big it is.
Simply put, the Dubai Mall is a place where you can do many different things. This includes visiting sites like Kidzania, an underground zoo and aquarium, Trampo Extreme, an ice skating rink, Dubai Dino, a VR Park, Hysteria, and Reel Cinemas, among many other things to do and see.
Handy Tips
Install the "Dubai Mall" app (turn on your phone's location services) so you don't get lost on the way there and can easily find your way around once you get there.
Knowing that each floor and section has a theme, such as technology on Level 2, makes it simpler to identify what you need.
Parking can be problematic on the weekends, but valet service is available at a cost (yes, it's pretty pricey), but it's there if you need it. Taking an Uber may, therefore, be the more prudent option.