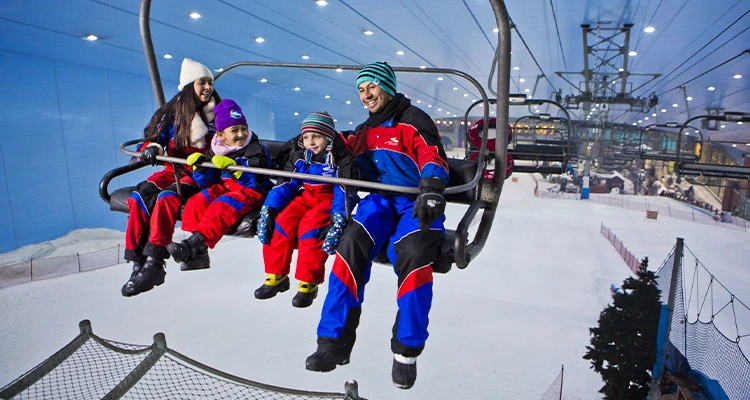 Highlights
Indoor skiing in Dubai is one of the most enjoyable indoor activities in Dubai and the perfect destination for you if you adore snow.
You'll have the best skiing experience at this resort because there's always plenty of snow.
Visit indoor snow skiing Dubai, home to some of the world's top indoor ski slopes, and have a great time with your loved ones.
Handy Tips
Opt for a package that includes the entrance cost, equipment rental, and clothing. Instead of paying for every element separately, you may save money.
Although snowsuits, gloves, and ski rentals are all available on-site, the temperature inside is too low. Make sure you and your children are prepared with additional shocks and jackets.