10 Dubai's Most Romantic Restaurants
Are you looking for a romantic restaurant in Dubai? Here are Dubai's most romantic restaurants to consider taking your partner for a memorable experience.
The choice of restaurant for a romantic dinner means a lot to your partner. If you would like to appreciate the love, then you ought to consider taking her o him to the best of the best restaurant.
Dubai is known as a honeymoon destination and can make memories of the time you spend in Dubai; among them is going to a book or a romantic dinner in a romantic-themed restaurant.
Therefore for a memorable romantic breakfast, lunch, or dinner, here are the 10 of Dubai's most romantic restaurants to consider.
What's on this page?
Pierchic is a perfect restaurant for romantic breakfast, lunch, or dinner. It is located at the tip of Al Qasr's jetty, and while at the restaurant, you can enjoy skyline views and the best vistas of the iconic Burj Al Arab.
The restaurant specializes in seafood. The staffs at this restaurant are courteous and offer top-notch services. If you make it early and get sited at the front seats, you'll not only enjoy a delicious meal but also great views of sunset with your love.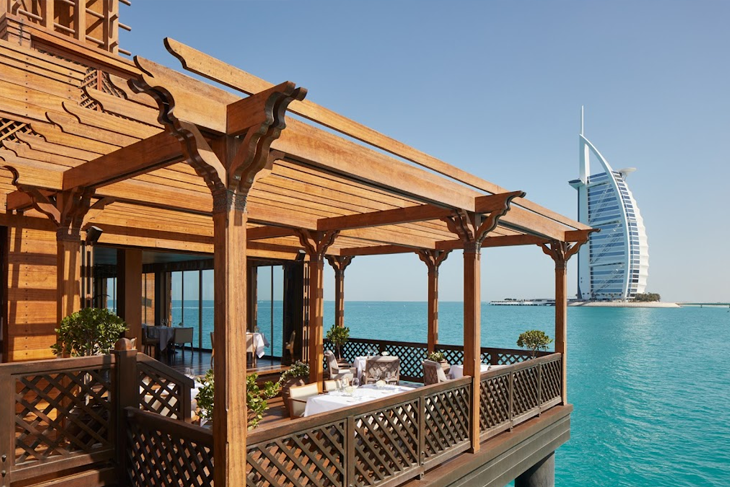 Thiptara is yet another well-known romantic restraint where you can take your fiancée. The restaurant is located in a scenery place where you and your love can enjoy the city's architectural marvels, serene waterways, and the superb view of Dubai Fountain.
If you have been looking for a romantic restaurant in Dubai, this must be included in the bucket list. The spectacular views as you dine and the menu entails delicacies make this among the best places for romantic breakfast, lunch, or dinner in Dubai.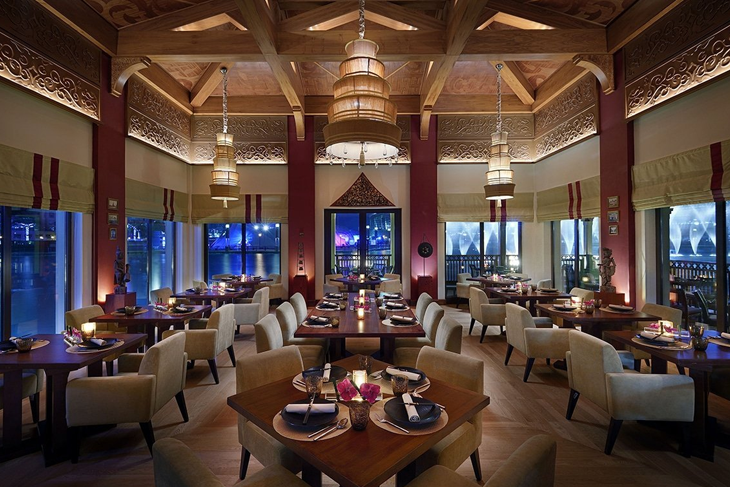 Scape is magical romantic restraint in Dubai. There are great views from this restraint and as you enjoy with your partner Mediterranean cuisine.
For a better sunset view over the sun, you ought to arrive in time. The menu is rich with delicacies, including Maine lobster, king crab sliders, vegetarian saffron risotto, and tender lamb chops.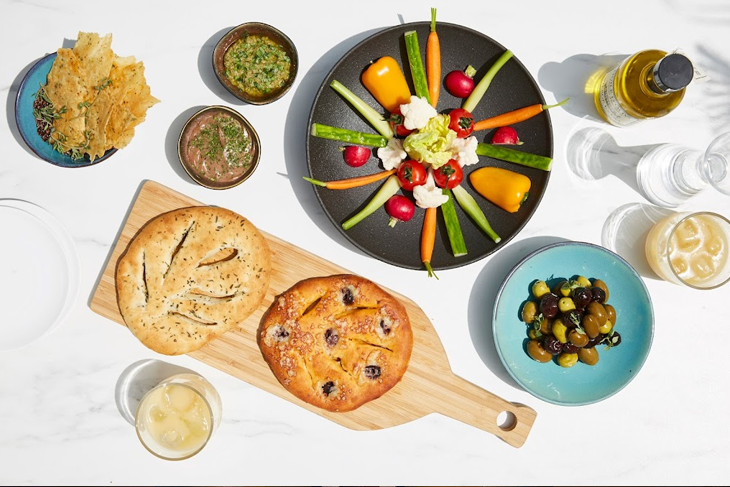 04

Il Borro Tuscan Bistro
Il Borro Tuscan Bistro is an ideal restraint for a romantic dinner. At the restraint, you will enjoy a delicious meal like fresh fish, handcrafted pasta, matured meats, and a selection of superb cheeses.
After the meal can enjoy some time exploring the nearby turtle sanctuary, you may even get a chance to see some aquatic life. Also, around the grounds of Jumeirah Al Naseem to get a better look at one of Dubai's most stunning resorts to make your date night even more memorable.
Located in Palm Jumeirah, 101Dining Lounge is a romantic restaurant where you can sit with your partner and enjoy a delicious meal and skyline views.
The menu is cast, and you can choose to taste the Mediterranean-inspired bites. The environment is cool as you din in the open air and even live entertainment. Other delicacies to try are the seafood and fresh squid ink pasta.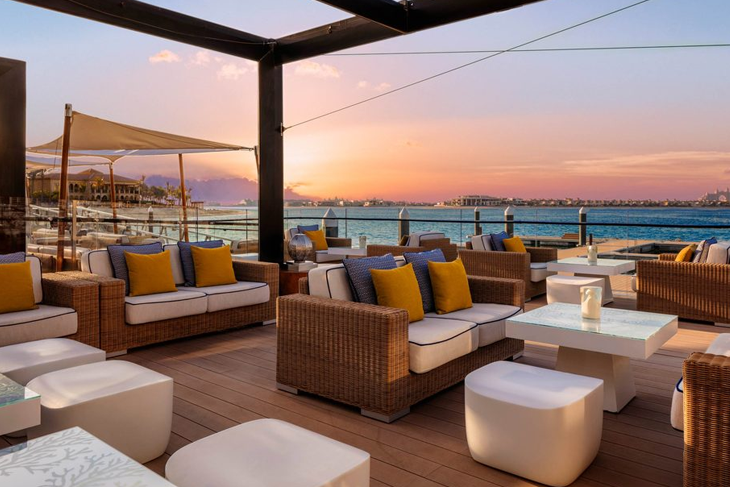 Fish Beach Taverna is among Dubai's best outdoor dining restaurants, with an ambiance reminiscent of the Greek islands. This delightful spot, splashed with a bright blue and white décor, delivers the authentic Aegean Sea delights from Greece and Turkey's coast.
The chef is ready to prepare the fresh catch of the day to your preferences, and the sharing-style menu is excellent for date-night nibbles. If you want to dine on the beach in a casual setting, look no further.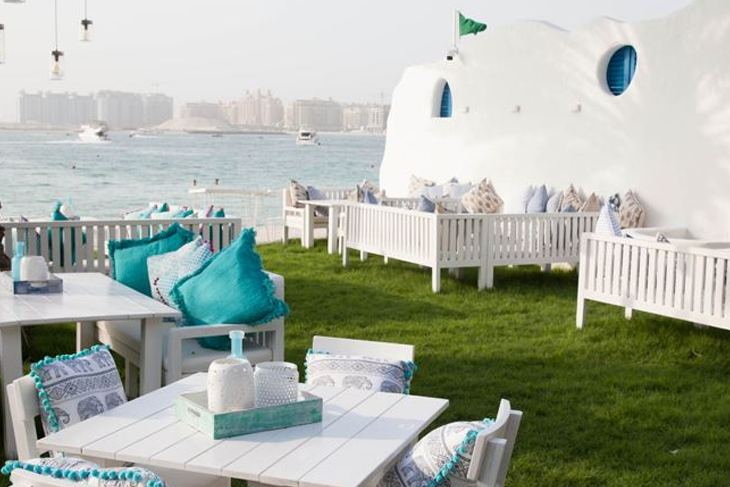 Folly is another romantic restaurant in Dubai where your partner can enjoy a meal as you enjoy the abras cutting through the waters of the MadinatJumeirah's canals.
The founders of this restaurant, Chef duo Nick and Scott, are well-known protégés of celebrity chef Gordon Ramsay. The menu is seasonal and includes tastebuds with British flavors and fresh ingredients.As you enjoy the delicacies can also enjoy the breathtaking views of the serene waters and Burj Al Arab.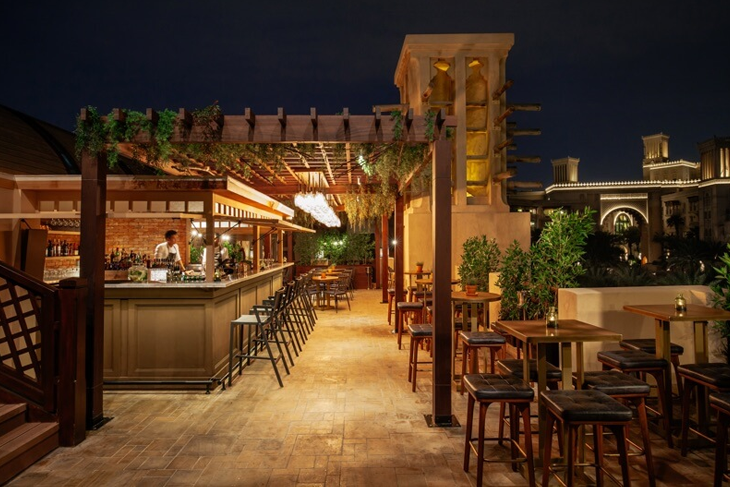 Al Mahara, a famous restaurant in Dubai's opulent Burj Al Arab, transfers visitors underwater for a dining experience as near to dining underwater as possible.
The centerpiece is a floor-to-ceiling aquarium with schools of hypnotically spinning fish that arch over the tables and around the entire area. To make it a genuinely memorable date, spend a lot of money when ordering from the menu. Make your reservations as soon as possible because this once-in-a-lifetime location is always sold out.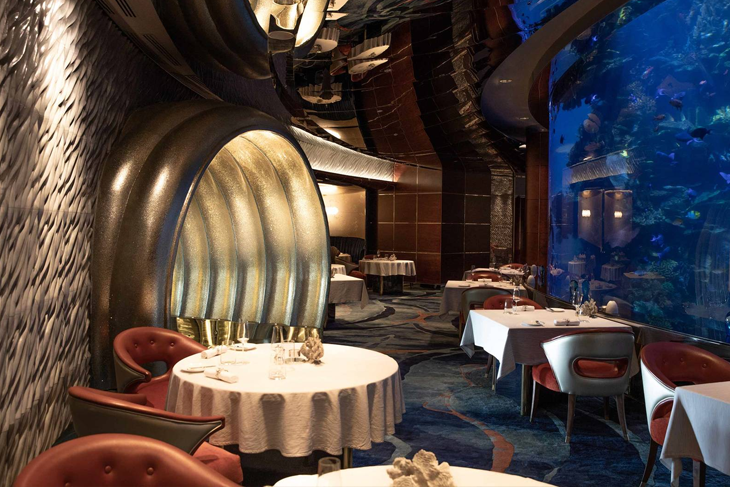 TOMO, perched at the top of the Raffles Dubai hotel's pyramid-shaped pyramid, is a great spot for a romantic lunch. For its superb food, the restaurant has won multiple honors.
Enjoy delectable Japanese cuisine with your spouse while taking in the stunning cityscapes from the coziness of the contemporary interiors or the golden-hued rooftop.
TOMO, which means 'long-time buddy' in Japanese, has a laid-back and unpretentious environment that makes it an excellent choice for a pleasant evening without sacrificing high-end preferences.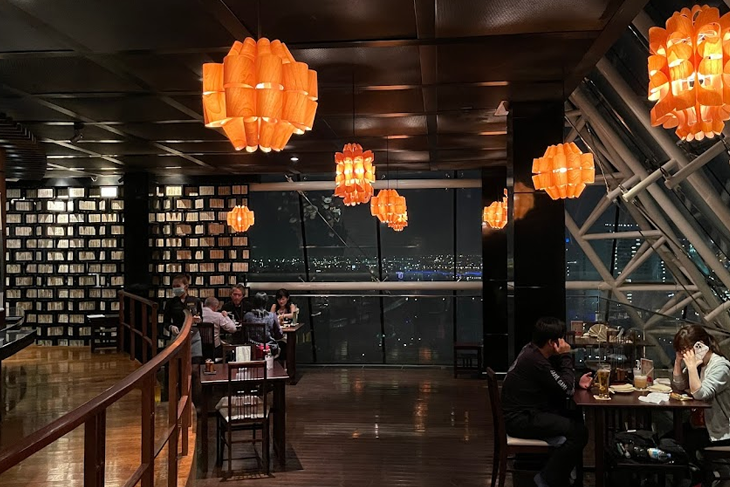 Consider Ninive your next dinner spot if you would like to spend some quality time with your love while savoring wonderful food, or if you want to experience an exotic getaway ambiance over a meal without leaving the city.
Ninive's soft sitting is so relaxing that you won't want to leave it for very long. The glittering lights, thick palms, and posh Bedouin ambiance of Dubai's most beautiful terrace restaurant are complemented by a menu that encompasses the region's cuisine.
Ninive is known for having one of Dubai's most gorgeous terraces, filled with glittering lights and amazing views of the DIFC skyline. Despite its central position, this lovely restaurant feels like a haven from the cityrushed and bustle.