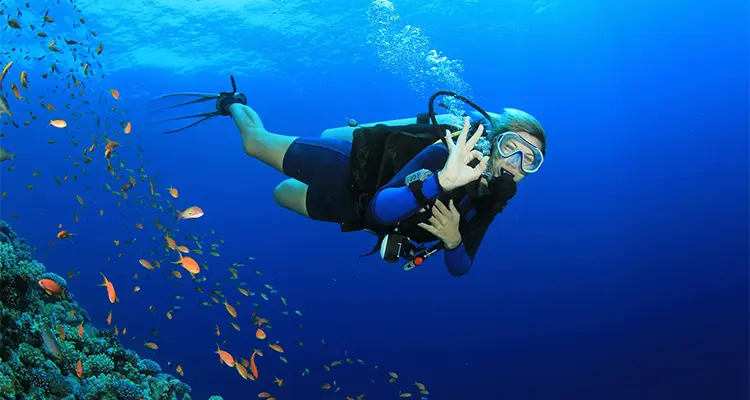 Highlights
Discover the excitement of scuba diving, one of the best outdoor activities in Dubai, where you can explore an undersea environment brimming with marine life and historic shipwrecks.
Jumeirah Beach provides an unrivaled chance to dive up to 12 meters deep and explore for two hours while being escorted by qualified instructors.
Scuba dive safely and see Dubai's fascinating marine world.
Tips
Do not visit during summer as the visibility is less and the water temperatures are fairly high. The best time to go scuba diving is from October to April.
Show up for the pre-dive briefing to learn about the diving plan, emergency protocols, and hand signals. Your health should be great before you go for scuba diving.